MTMC Book Tour - Zeus by Carly Spade
Today I'm excited to participate in the Creative Blog Tour for Zeus by Carly Spade hosted by MTMC Tours. This is the sixth book in the Contemporary Mythos series, an Adult Mythology/Contemporary Romance published on April 25, 2022!
Check out my review, an author interview below and don't miss the link to a giveaway!
Title: Zeus
Series: Contemporary Mythos #6
Author: Carly Spade
Publication Date: April 25, 2022 Genres: Adult, Contemporary, Fantasy Romance, Greek Mythology
Pages: 224
Format: eBook, Paperback
Purchase a copy: Amazon | Barnes & Noble | Book Depository | Blackwell's Add on Goodreads!
4.75 Stars
Synopsis
A god-king disguised as a criminal defense lawyer...
Zeus/Zane, King of the Greek gods, holds the world in his palm in both his mortal and godly form… until Hera leaves him, forcing him to uphold Gaea's clause: There must always be a Queen, or he loses his title and part of his power along with it. Time is short. Too bad the one woman he has his sights on wants nothing to do with him. Or does she?
An empath criminal prosecutor...
There's nothing Keira Bazin dislikes more than defense lawyers. So when she discovers Zane Vronti, one of New York's finest, has been brought in on her newest murder case, it's anything but good news. Tensions flare as the two immediately butt heads, but there's something about Zane she can't put her finger on. His emotions are the strongest she's ever felt--borderline overwhelming. Power. Lust. Command. Can she fight her growing attraction for him? Does she want to?
My Review
Zeus has been the God I've been most excited for after meeting him in the other books in the series and wow Carly did not disappoint! – Each book in the Contemporary Mythos series can be read as a standalone but there are easter eggs and cameos that pop up in each book which is very fun to see if you read the whole series.
And I have to say I didn't much like Zeus in the other books, but he was so perfect in this and is now my favourite! Zeus was so different from all the other Gods and he is a shameless womaniser with a secret soft side that he shows no one except his rescue dog Levin and eventually Keira.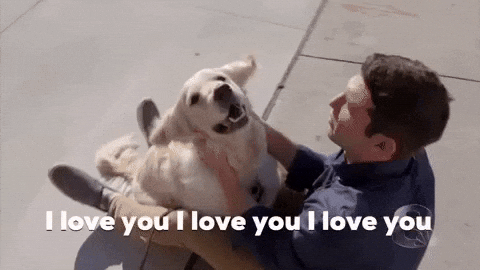 This book gave us rivals to lovers, opposing lawyers, two very passionate and strong workaholic people. Zeus was arrogant and cocky (he is the God King so..) and I loved it. On the other hand, we have Keira who is an empath and spends every waking moment working, she's strong and bold and kind. When Zeus decides to seduce Keira, he finds he has met his match. He has to find a wife or risk losing his crown, and whilst he could have practically anyone since women cannot resist him, when he meets Keira, and she stands her ground he knows he wants her to be his Queen. She stubbornly and passionately refuses him repeatedly and fights her attraction and growing feelings for him as much as possible. It makes for a very entertaining, tension filled and steamy read!
"I'm onto you, Vronti."
"I wish you would be."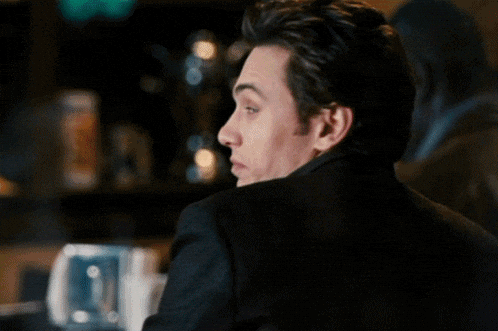 Zeus is known to meddle to get his way and he tries to do exactly that to get Keira to marry him but suffice to say it doesn't quite go as planned. Keira demands more from him, and he finds he's actually willing to give it to her. I loved that Zeus actually wanted to earn Keira's love and that we get dual POV means we really get to see the real Zeus. We've met him in previous books and the real him is very different, we get to see underneath the front he puts on. And whilst is very much has flaws we get to see him vulnerable and tired and real and I couldn't not fall in love with him. Carly manages to get Zeus to share his feelings but in a way that fits with him still being the arrogant King of Gods. It works so beautifully.
"I didn't expect any of this to happen. Not Hera leaving. Not running into you. And especially not... having my entire world turned fucking upside down - by you."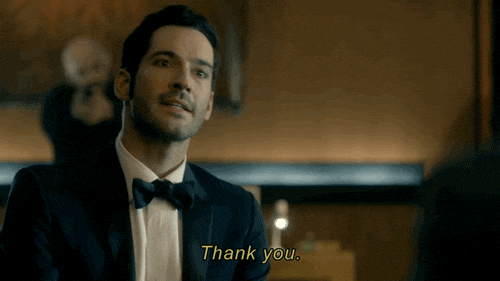 I loved the whole story, I adored the banter and innuendos and out right come on's. Zeus was an shameless flirt with an enormous ego but then what else would you expect from the King of the Greek gods? I loved his relationship with Keira and that they challenged one another, and that Keira met him head on and never backed down. She was his perfect match and I loved that they worked so well together. Keira made him work for it and in the process Zeus's hard exterior cracked enough to actually let out some of his true self. I loved that he made some progress with his family and that he finally found his person.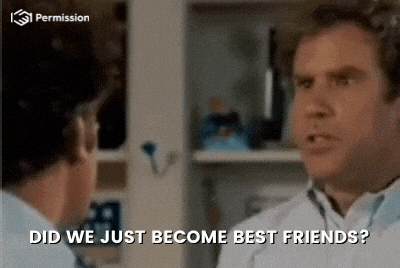 And I have to say I loved Olivia (Keira's best friend) she was absolutely hilarious. And all the cameos were excellence, and when Hades and Poseidon pop up to help, I couldn't stop laughing. I loved every minute of this book and Carly couldn't have picked a better setting and mortal life for Zeus. Carly brough a new and fresh take on Zeus and I love the way she integrates the Greek Gods into the modern world. The clash of opposing lawyers just added to Zeus and Keira's relationship, and I couldn't be happier with how the book turned out.
The writing was excellent with Carly vividly bringing the story to life, I know that as the series has progressed Carly's wiring has evolved, and I'm just addicted to her books now. She's an auto buy author for me now and her books always make me smile and laugh and fall in love with her characters. This was a truly perfect end to the Contemporary Mythos series (though I have hopes we'll see these characters again) and its definitely the steamiest and sexiest book to date! Zeus is my now my favourite characters of the series and he was the perfect character to end the series with.
Let's take a lot at some of Carly's answers to some of the questions I was dying to know!
1. Hi Carly! Thanks for chatting with us today about the final book in your Contemporary Mythos series! Can you tell us what inspired you to write about modernised Greek Gods?
I've always loved to read contemporary romance but whenever I attempted to write it myself I missed the magic. I've also always been heavily into Greek mythology but because there's so much of it out there in the book world I told myself I wouldn't tap into it until I felt I had something unique. And that's when I realized a modernized world with Greek gods/myth could also let me write those contemporary romance tropes I love.
2. Which has been your favourite book in the Contemporary Mythos series to write?
I really enjoyed writing Eros because it was pure pure FUN. I've always wanted to write a straight rom-com that reminded me of the rom-coms from the late 90s/early 00s and this was my chance. Zeus though, was also super fun because it was my first dual POV, I let my spice flag fly, and it took me two years to figure out the redemption angle for Zeus.
3. Favourite piece of writing advice?
When you're finally ready to put your books out in the world, it's a vulnerable experience. You're essentially baring your soul for all to judge. The most important thing to remember is, you cannot please everyone. Every author will have readers who didn't enjoy their work as much as others. But those that DID enjoy it. They are who you focus on. They are who you cater to.
4. Can we ask for a sneak peek about what projects you're working on next?
I'll be making a special announcement some time in the fall this year, but what I will say is: You haven't seen the last of the Mythos characters.
Goodreads links to Carly Spade's Contemporary Mythos series:
INTL Tour-wide Instagram Giveaway! Head over to my Instagram account to enter the tour giveaway where one reader will win a signed Zeus paperback and swag. If International, the book will be sent via Book Depository and First Class mail art print, signed bookplate, and bookmark.
Ends on May 28th, 2022. Winners will be announced on @mtmctours' Instagram account.
-------
Tour Schedule:
May 16 @thedevourerofwords - Bookstagram & Book Blog May 17 @katiesreadingnow - Bookstagram May 18 @elle.cheshire - Bookstagram & Book Blog May 19 @jenniaahava - Bookstagram May 20 @pavlinamich - Bookstagram & Book Blog May 21 @mysocalledliterarylife - Bookstagram May 22 @happyheartlifestyle - Bookstagram & Booktok
May 23 @the_bookaddict - Bookstagram May 24 @book_withquotes - Bookstagram & Book Blog May 25 @jl_books - Bookstagram
About Carly Spade:
An adult romance writer who has been writing since she could pick up a pencil. After the insanity of obtaining a bachelor's and master's degree in cybersecurity, creating worlds to escape to still ate at her very soul. She started writing FanFiction (which can still be found if you scour the internet 😉 ), and soon felt the need to get her original ideas on paper. And so the adventure began.
She lives in Colorado with her husband and two fur babies, and revels in an enemies to lovers trope with a slow burn.
Website | Twitter | Goodreads | Instagram